NewBridge Architecture
NewBridge has multiple components, here is a simplified list:
NewBridge Core
Secure Vault
Monitor
APIs

NewBridge Service API
XChain API
And a graph to the Architecture: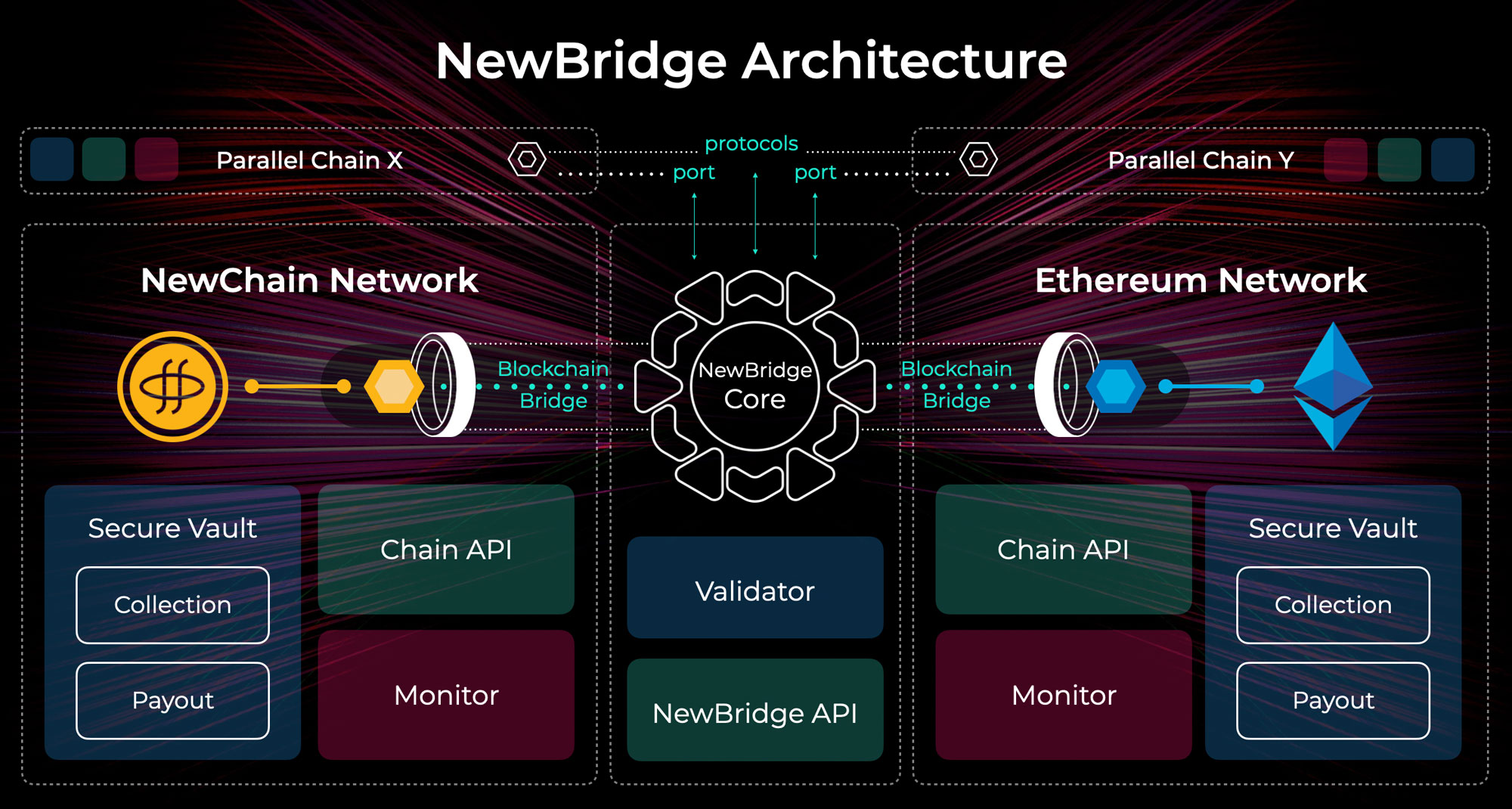 Monitor #
Each chain has its own monitor program, which will detect the payment status of the address in the system based on token information.
Secure Vault #
Secure Vault is a component to keep the assets safe and secure in each blockchain. And it is also functions as a service to collect the deposit from each blockchain, as well as payout the assets to another account in the blockchain validated by the NewBridge Core Validator component.
Collection #
Each chain has its own collection program
native for native assets such as ETH or NEW, general transfer
burnable for burnable token,use burn function to burn token
transfer transfer token to system offline wallet
Payout #
Each chain has its own payout program
native native coin user general transfer, from MainAddress to payout
mintable for mintable token, call mint function by MainAddress
transfer for token, call transfer function by MainAddress
NewBridge Core (Validator) #
NewBridge Core is used to coordinate the user deposit, handling fee, payout;
Input

User deposit address
System receipt address
Amount

Out

User receipt address
Amount
NewBridge Architecture
was last edited on 2021-01-13
@16a6725
: update formatting